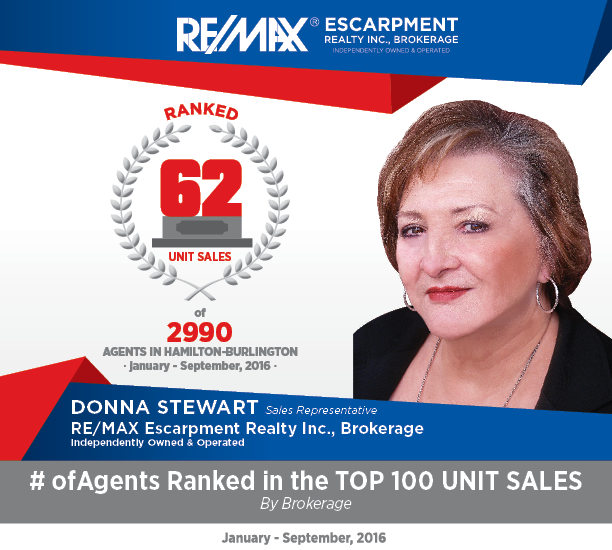 "I wanted to congratulate you personally on your achievement of # 62 Ranking in the REALTORS Association of Hamilton-Burlington from January – September, 2016(The first 3 quarters). Of the 2990 Agents registered with RAHB, results like these are something to be very proud of. Your hard work and dedication is a tribute to our company and this industry.

Thank you for being such an integral part of RE/MAX Escarpment. Congratulation on your incredible achievement!"

Conrad Zurini
Broker of Record

Welcome to our Web site.
Here you will find many valuable tools to aid you in the process of buying or selling real estate.
Please feel free to contact us via telephone or e-mail at any time and we will be pleased to help you with your real estate needs.
We look forward to speaking with you.